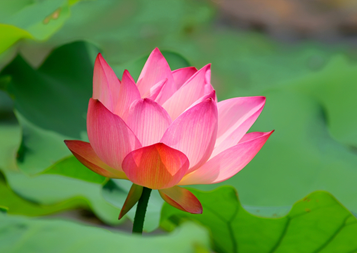 Jeffrey Mar, M.D.
Medical Director, Valenta, Inc.

Dr. Mar is the founder and Medical Director at the Valenta Eating Disorder Program for Anorexia and Bulimia.  Since 1999, Dr. Mar has focused his medical career on the evaluation, treatment and causes of eating disorders.
Dr. Mar believes that people with eating disorders need thorough medical care and skilled therapy for the multifaceted bio-psycho-social issues associated with eating disorders.  Dr. Mar's medical credentials are extensive with board certifications (specialization) in three specific areas of expertise: Board Certified in Pediatrics, Adult Psychiatry, and Child/Adolescent Psychiatry.  Dr. Mar earned his MD from Dartmouth Medical School and his BA from Stanford University.  He completed his residency at the University of Utah's distinguished Triple Board program.
Prior to establishing Valenta in 2007, he was the Medical Director at the Loma Linda Behavioral Medical Center for Eating Disorders.  Dr. Mar is a Fellow at the American Academy of Pediatrics; a Fellow at the American Academy of Child and Adolescent Psychiatry; and a member of the Academy of Eating Disorders (AED), the American Society of Adolescent Psychiatry, Certified Eating Disorder Specialist, (CEDS), International Association of Eating Disorder Professionals.
Dr. Mar has particular interests in the role of attachment and developmental trauma in eating disorders and he is actively engaged in research addressing these issues.
---
Darissa Brooks, M.S., LMFT
Clinical Supervisor

BS, International Relations, Samford University
MS, Counseling Psychology, California Baptist University
CAMFT – member
BBS – Member, Licensed Marriage and Family Therapist
BBS – Clinical Supervisor
Darissa has been working specifically with eating disordered adolescents, adults and their families for 19 years.  She has worked at the inpatient, partial, and outpatient level of care.  She has developed aftercare and relapse prevention curriculums and program protocols for several eating disorder treatment facilities.  She has provided private consulting and community education for universities and churches across the nation.  She taught at the Graduate level for 5 years specifically focusing on understanding the profession, leading group therapy, and integrating the concepts of psychology and theology.  She has worked at Valenta since it's inception and has been actively involved in the program development of Valenta's philosophy and structure.
---
Shannan Blum, M.S., LMFT
Clinical Therapist

Shannan is a Marriage and Family Therapist. She came to work at Valenta after working in private practice where she thought she would make her career, only to discover the incredible and preferable value of working with a multi-disciplinary clinical team! The structure of  Valenta's staff office provides immediate access to a variety of perspectives during the day from Dr. Mar, Social Workers, LMFTs, RDs, Psychologists, Interns and Practicum Students. At any point in time during the day there is someone to assist, support or debrief the incredibly challenging demands of working with eating disordered patients; this enhances our ability to provide outstanding patient care in ways I could not have anticipated.  Shannan sees tremendous progress for patients at the Partial Hospital and Intensive Outpatient level of care (as opposed to meeting once a week with patients) as they daily integrate the concepts and skills taught back into their family system.  She could not ask for more, professionally, than to work with such a dynamic team dedicated to providing this caliber of excellent patient care.
---
Silvia I. Serna, M.S., LMFT
Clinical Therapist

Silvia is a Marriage and Family Therapist. She received her BS in Psychology and Master's in Clinical Psychology from California Baptist University. She joined the Valenta Team in 2013 as an intern and discovered a passion for working with eating disorders. She has led process and psychoeducational groups, individual and family/support sessions and is one of the Lead Therapists in Valenta's Depression and Anxiety Recovery Program. She is interested in understanding the role of trauma in eating disorders. She is appreciative and proud to work with a compassionate and professional team who are dedicated to providing excellent patient care.
---
 Kelsie Brenner, LCSW
Lead Patient Advocate
Healthy Teen Program Manager
Kelsie is a social worker whose focus is working with adolescents and young adults. She received her BA in psychology from UC Riverside and her Masters in Social Work from California State University Fullerton. She has been with the Valenta team since 2010 and has grown and developed her skills across different areas of need within the company. She performs clinical work with the clients, and in addition, she is an advocate for patient care with insurance companies in fighting appeals and seeking authorization. Kelsie also works with the clients to assist them in seeking resources like disability, social security, food stamps, etc. Kelsie is passionate about helping people in need and ensuring that all those that need treatment have access to care.
---
Jenifer Morrison, M.S., LMFTi
Clinical Therapist
Jenifer Morrison is a registered Marriage and Family Therapist Intern. Originally from Oregon, she began her masters work in New York and since moving to the California two years ago, has received her Masters of Science in Marriage and Family Therapy from Fuller Theological Seminary. She has experience working with children, teens, adults and couples in a variety of contexts and cultures and is excited to continue training with the multi-disciplinary team at Valenta. She enjoys working with patients through the bio, psycho, social and spiritual framework unique to Valenta. She has a passion to see people recover and strengthen their sense of self while developing the skills necessary to achieve life goals and dreams.
---
Natalie Lagger, MS, RD
Registered Dietitian
Natalie Lagger is a Registered Dietitian with a Masters degree in Nutrition & Dietetics from Loma Linda University. Natalie is dedicated to helping her patients through eating disorder recovery by educating and empowering her patients to make sustainable and balanced lifestyle choices that support optimal nutrition. 
---
 Marissa Uhlhorn, RD
Registered Dietitian
Marissa Uhlhorn received her BS in Nutrition and Dietetics from Colorado State University and completed her dietetic internship through the Aramark Distance Dietetic Program in Bel Air, Maryland.  Marissa has a passion for being a part of each patient's recovery by helping them understand how to build a healthy relationship and view towards food, and by encouraging them that all foods can fit.
---
Ian Kelly, M.A., MFTi
Clinical Therapist

Ian is a Registered Marriage and Family Therapist Intern. He received both his BA in Counseling Psychology and his MA in Clinical Psychology from Azusa Pacific University. He has experience working with individuals, couples, children, families and groups. He has given presentations, conducted seminars and has trained other clinicians on anxiety, depression, domestic violence, and couples counseling. Ian is passionate about working with those in need and is dedicated to working with the highly-skilled clinical team at Valenta to provide outstanding patient care.
---
Kellie Cabrera Nasont, M.A.
Practicum Student
Kellie is a doctoral student at Azusa Pacific University.  As a practicum student at Valenta, she assists with patient care and testing interpretations/assessments.  Kellie is passionate about societal views of beauty and perfection, and is currently writing her dissertation on "hope" and the importance of hope in resilience and recovery.
---
Melody Gairola, BA
Patient Advocacy

Melody is a former behavioral therapist for children with Autism. She received her BA in Psychology from UC Riverside, and after furthering her education through studying Clinical Psychology, she was reminded of her interest in eating disorders. Melody's first exposure to this field was during her brief residency in Connecticut where she worked at a clinic with a partial hospitalization and intensive outpatient program. She is now a proud employee of Valenta where she assists the team with administrative and patient advocacy tasks. Melody loves to help others get their needs met and is happy to do so in whatever capacity that she can. She is thankful to work with passionate people who are dedicated in providing outstanding and individualized patient care.
---
Robin Gorder, BA
Community Outreach/Patient Advocacy

Robin holds a Bachelors Degree from Cal State University, Fullerton in Communications and Media Studies. Robin is passionate about educating and spreading awareness about Eating Disorders and Depression/Anxiety to people in our local community and advocating to provide proper resources for those seeking treatment and recovery.
---