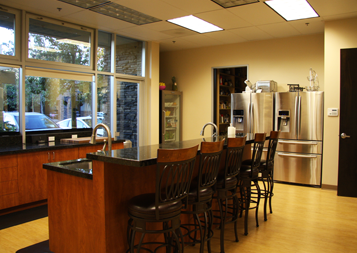 Anorexia Nervosa is a psychiatric illness characterized by restrictive eating behavior, severe self-induced weight loss, and psychiatric comorbidities. Patients suffering with anorexia have an extreme fear of gaining weight and will do almost anything to avoid it, including starving themselves or exercising too much. Patients with anorexia often have a distorted body image. They think they are fat (even when they are extremely thin) and have difficulty maintaining a healthy weight.
Anorexia Nervosa Treatment can help individuals who suffer with anorexia develop a healthier lifestyle and avoid complications associated with anorexia. The advice and support of trained eating disorder professionals can help you regain your health, learn to eat normally again, and develop healthier attitudes about food and your body. A multidisciplinary team is necessary for treating eating disorders as there are medical, therapeutic, and nutritional components involved. Medical doctors, therapists, and dietitians are involved in the treatment process.
At Valenta, Dr. Jeffrey Mar is the medical director and is triple board certified in adult psychiatry, child psychiatry, and pediatrics. He is also a Certified Eating Disorder Specialist (CEDS) and is well known in the community as one of the leading professionals in the treatment of eating disorders.. Alongside Dr. Mar, Valenta has Licensed Marriage and Family Therapists (LMFT), psychologists (PhD), social workers (MSW), and Dietitians on staff. The team works together to provide the best possible care and treatment to their patients throughout their recovery process. The treatment Valenta provides is consistent with the American Psychiatric Association (APA) Practice Guideline for the Treatment of Patients with Eating Disorders; the most comprehensive guideline currently available for Anorexia Nervosa Treatment.
Valenta offers three stages of care to meet the individual needs of each patient:
Partial Hospitalization Program (PHP)
Intensive Outpatient Program (IOP)
Aftercare and Outpatient Program
Each stage of Anorexia Nervosa Treatment addresses distinct concerns and provides different degrees of structure and support as patients grow in their recovery. The stages are specifically helpful with integrating treatment concepts and practices into your living and school or work environment. An advantage of our level of care is that the patient is able to return home at night and is at home each weekend. This allows the patient to work closely with the treatment team while immediately practicing the new skills, tools, and recovery concepts in their real world environments.
Valenta places significant value on the individuals' community relationships such as family, friends, classmates, colleagues, and fellow parishioners and works with the individuals to involve them in the recovery process as appropriate.
Valenta Eating Disorder Clinic is located in the beautiful city of Rancho Cucamonga, conveniently close to the 10 and 15 freeways.