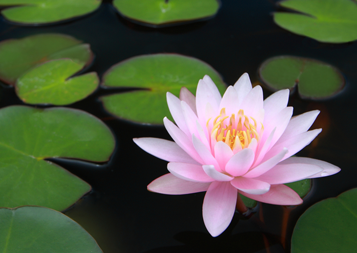 Bulimia Nervosa is the most commonly diagnosed type of eating disorder. Patients with bulimia struggle with binge-purge cycles, consisting of consuming a large amount of food in one sitting and then eliminating the caloric intake by self-induced vomiting (purging), over-exercise, or laxative abuse. Valenta provides Bulimia Nervosa Treatment to those struggling with this disorder and helps to stop the repetitive binge-purge cycle and restore a healthy relationship with food while addressing the underlying emotional struggles. Bulimia Nervosa Treatment includes group therapy, individual and family therapies, art therapy, movement, yoga, educational groups and nutrition services. These opportunities, coupled with the medical care and expertise of our full-time staff, provide a balance between therapeutic work and self-care required for recovery.
At Valenta, Dr. Jeffrey Mar is the medical director and is triple board certified in adult psychiatry, child psychiatry, and pediatrics. He is also a Certified Eating Disorder Specialist (CEDS) and is well known in the community as one of the leading professionals in the treatment of eating disorders. Alongside Dr. Mar, Valenta has Licensed Marriage and Family Therapists (LMFT), psychologists (PhD), social workers (MSW), and Dietitians on staff. The team works together to provide the best possible care and treatment to their patients throughout their recovery process. The treatment Valenta provides is consistent with the American Psychiatric Association (APA) Practice Guideline for the Treatment of Patients with Eating Disorders; the most comprehensive guideline currently available for Bulimia Nervosa Treatment.
Valenta offers three stages of care to meet the individual needs of each patient:
Partial Hospitalization Program (PHP)
Intensive Outpatient Program (IOP)
Aftercare and Outpatient Program
Each stage of Bulimia Nervosa Treatment addresses distinct concerns and provides different degrees of structure and support as patients grow in their recovery. They are specifically helpful with integrating treatment concepts and practices into your living and school or work environment. An advantage of our level of care is that the patient is able to return home at night and is at home each weekend. This allows the patient to work closely with the treatment team while immediately practicing the new skills, tools, and recovery concepts in their real world environments.
Valenta places significant value on the individuals' community relationships such as family, friends, classmates, colleagues, and fellow parishioners and works with the individuals to involve them in the recovery process as appropriate.
Valenta Eating Disorder Clinic is located in the beautiful city of Rancho Cucamonga, conveniently close to the 10 and 15 freeways.